Last week we had the pleasure of welcoming Jared Flood to our Studio . We had a standing room only crowd, but standing doesn't stop knitters!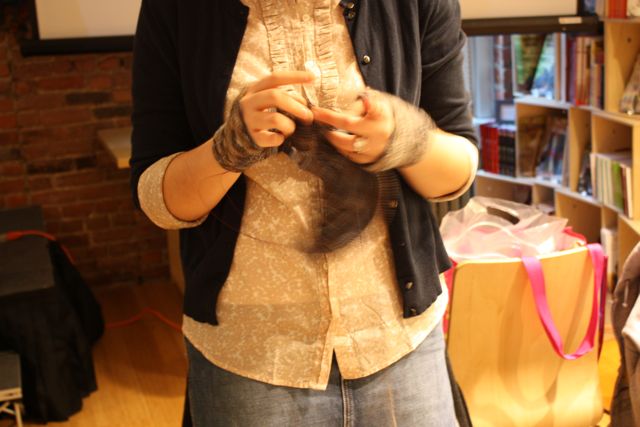 As usual, we had a lot of knitting and crocheting going on in the audience.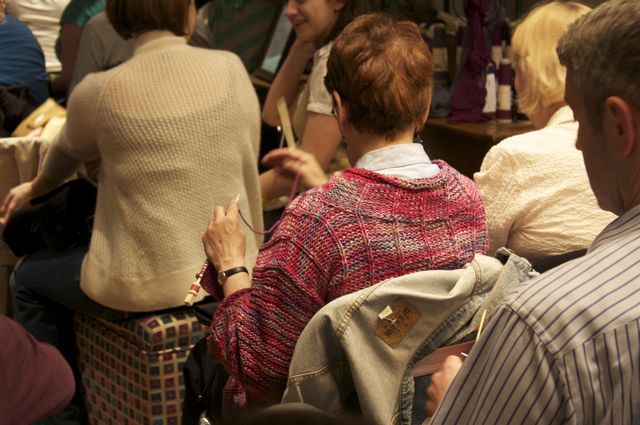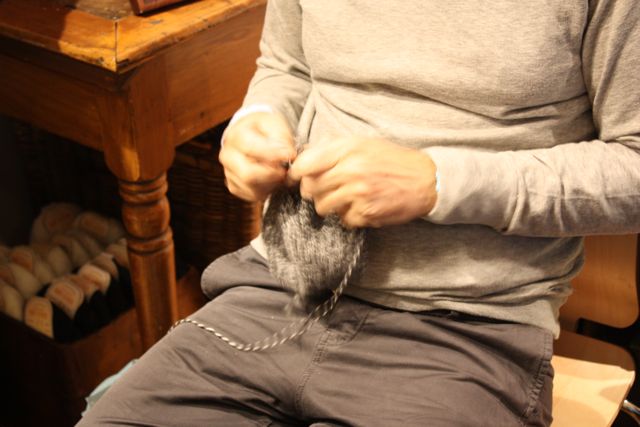 First we all got to ooh and ah over Jared's wonderful patterns: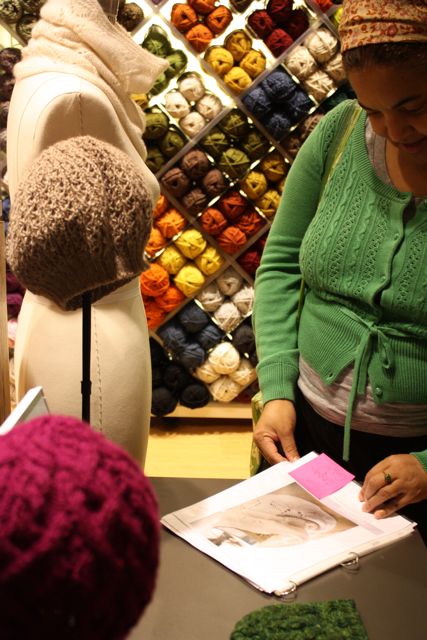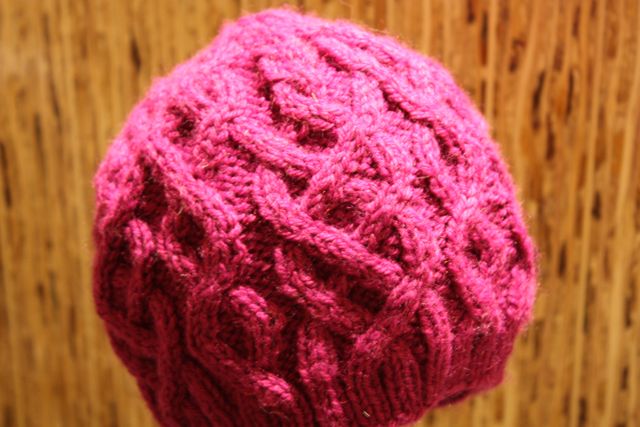 Habitat (knit up in Wool-Ease )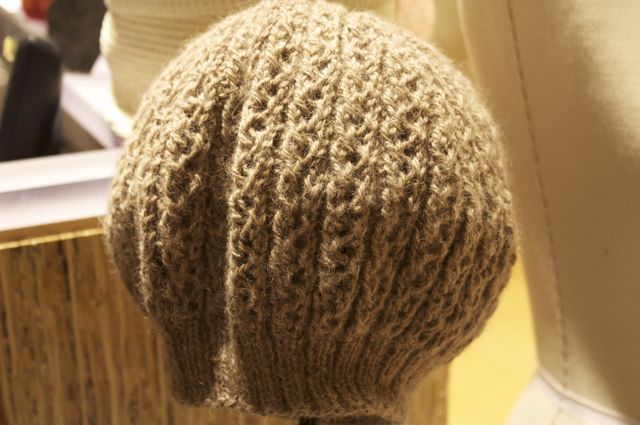 Porom (knit up in LB Collection Baby Alpaca )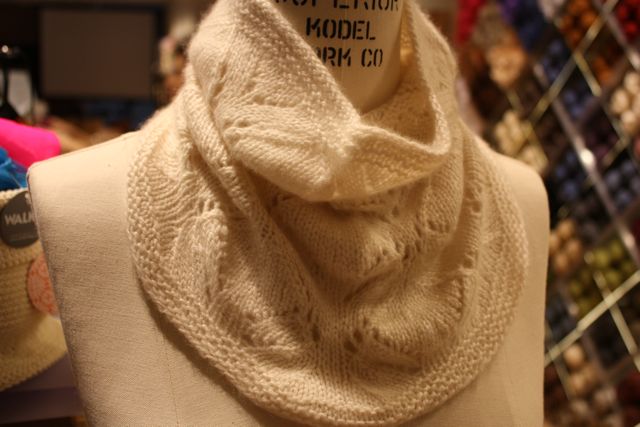 AND (drum roll please . . . ) the introduction of his brand new pattern Ptarmigan knit up in our super soft LB Collection Cashmere .  This pattern is not even available yet on the web, but was offered to the event guests at a special sneak preview price!  Wow, what a treat.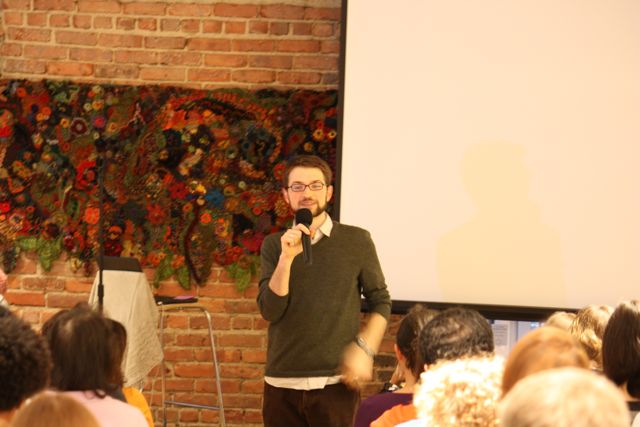 After a brief intro, Jared shared with the group how his work as a photographer has inspired his knitwear design.  He showed us some gorgeous inspiration photos from New York, and all over the world.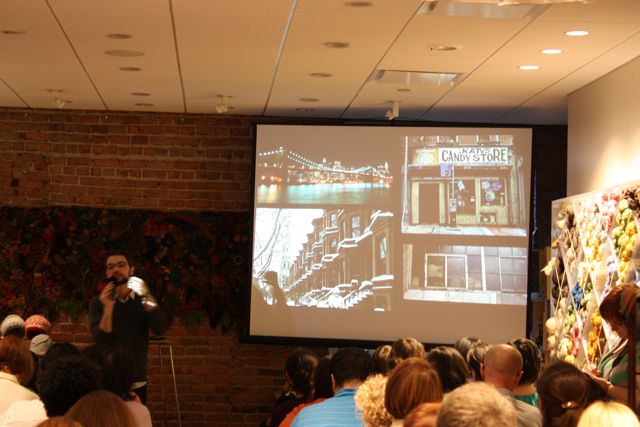 Check out the wonderful architectural inspired Koolhaas Hat .  Look at the picture to the left of the screen below and the hat on the right of the screen.  Pretty Cool!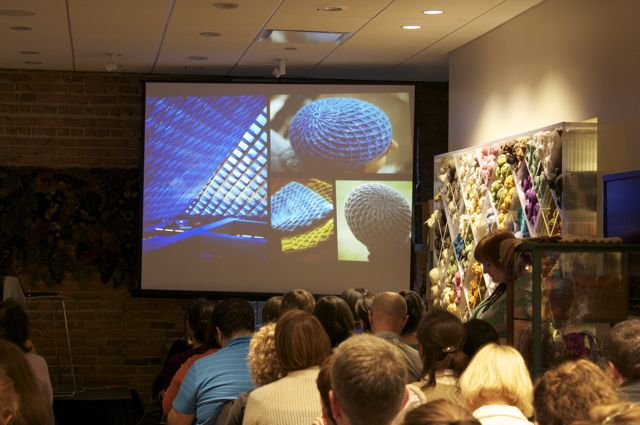 Jared told the crowd about moving here and starting his now famous blog Brooklyn Tweed , and how that grew into his wonderful design career.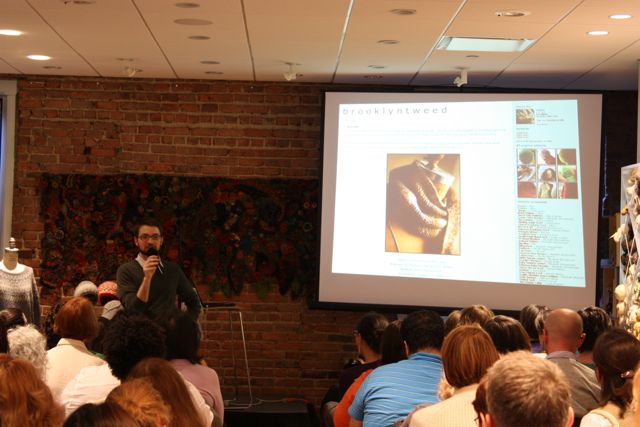 After a spirited session of question and answers, yarncrafting fans go to try on some of his garments.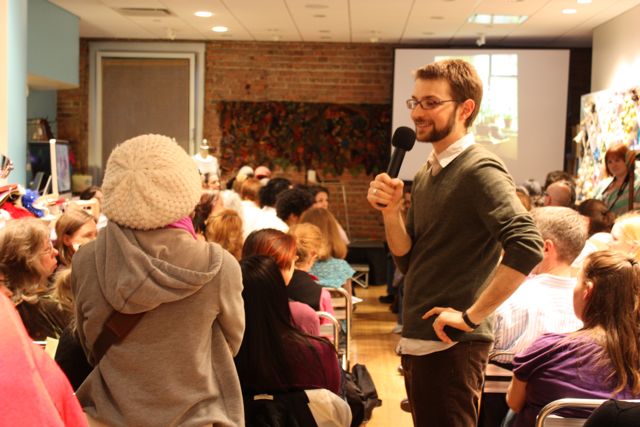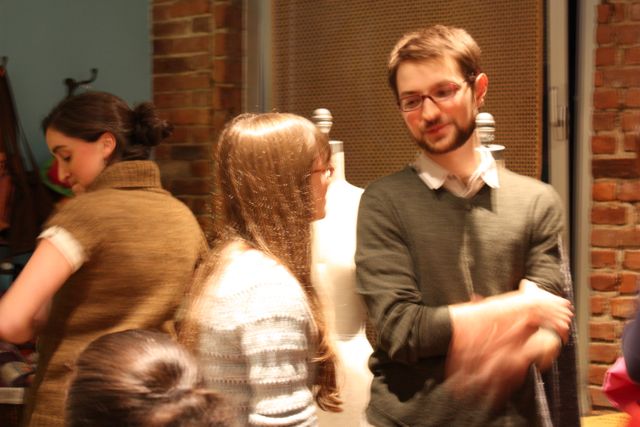 Another inspiring & fun special event.  Thanks so much to Jared for sharing his talents with all our Studio family.
Don't miss out on next month's special event, the Vogue Knitting Spring Fashion Show!  RSVPS open on Wednesday April 21st.