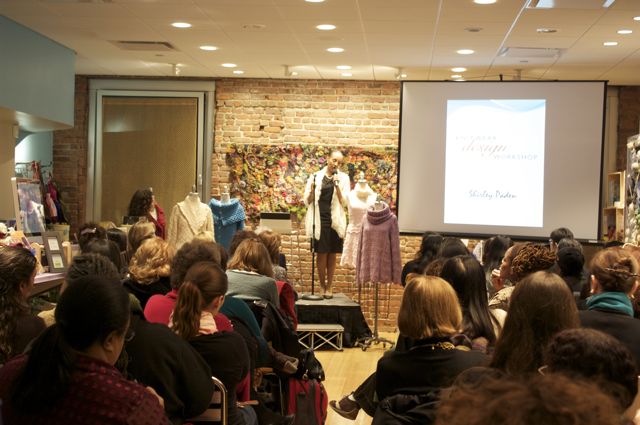 Last Thursday we were happy to host Shirley Paden , to a standing room only crowd, for the launch of her book: Knitwear Design Workshop .
We were treated to an up close look at some of her amazing garments (the pink skirt & matching top are made out of Lion Cashmere Blend , and the scarf is LB Collection Cashmere )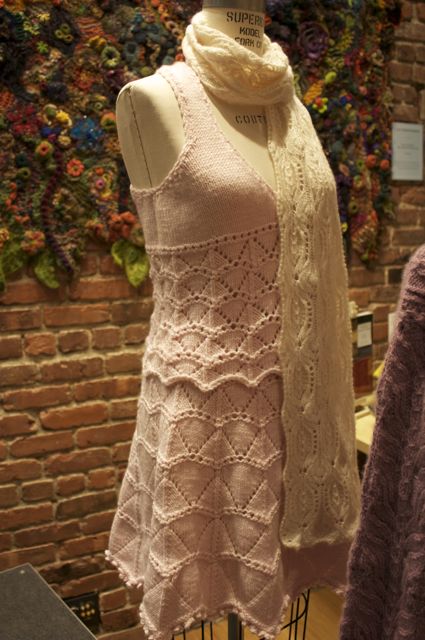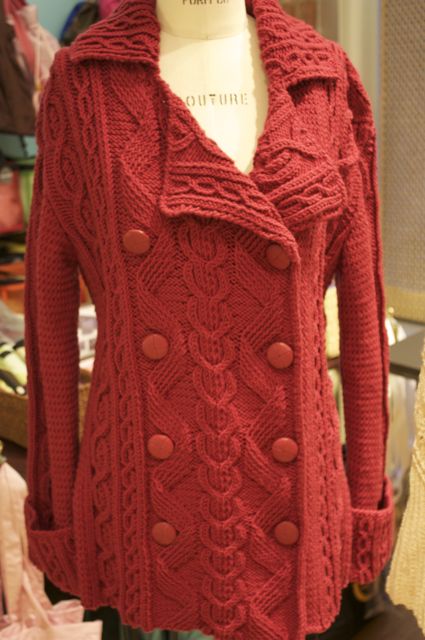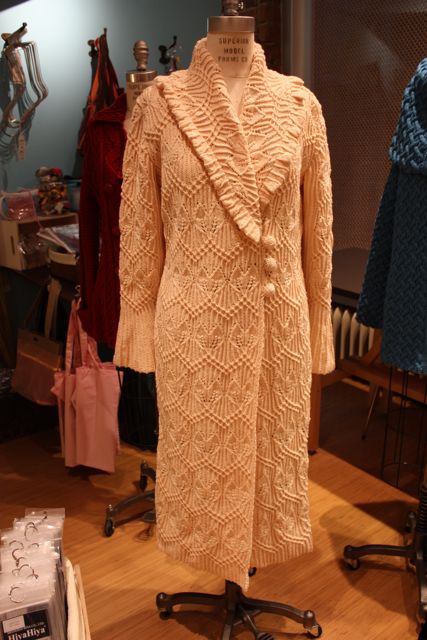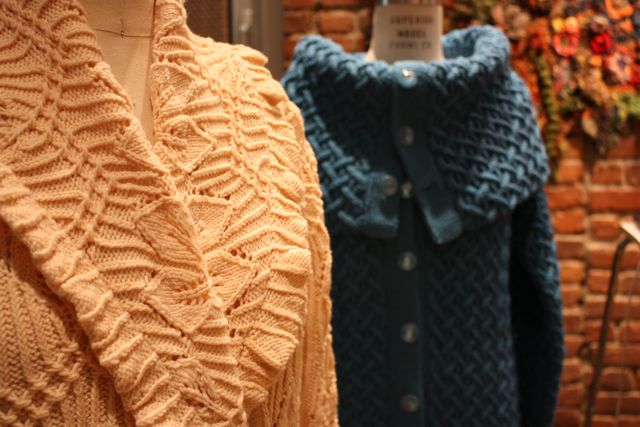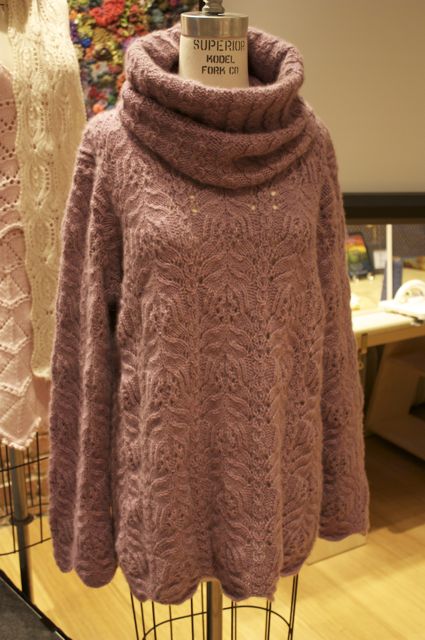 As always, there was lots of knitting and crochet in the house.  We saw some amazing projects in the audience as well as onstage!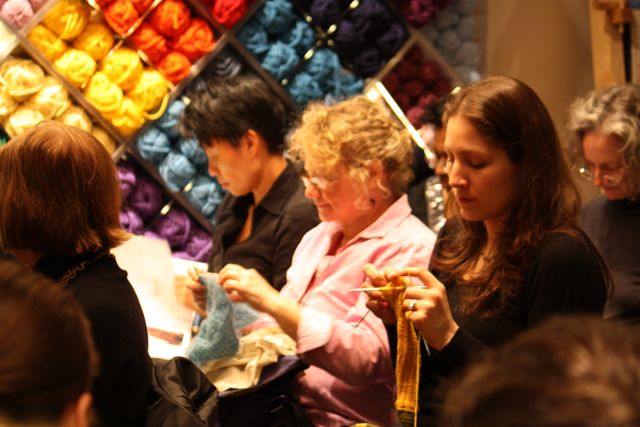 Shirley took everyone step by step through her remarkable book . . .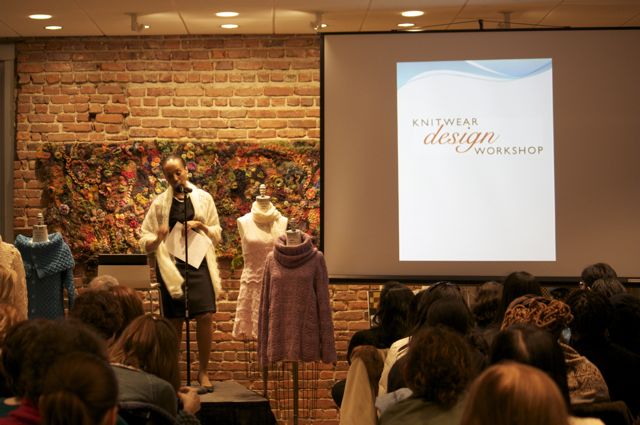 From sketching & yarn choices, and (yes) swatching
to the charting and layout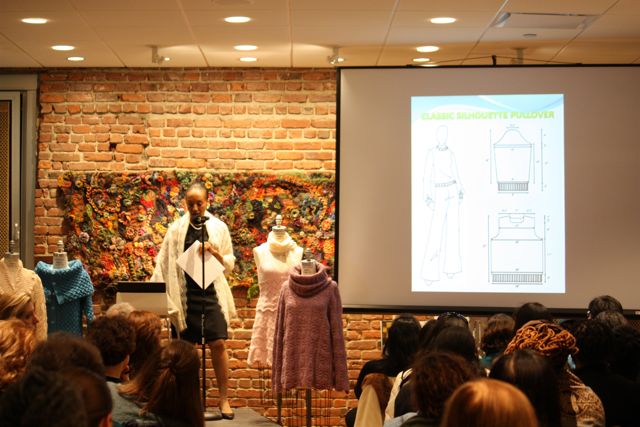 to the finished product.  By the end of the evening we all felt empowered to own our knitting and try our hand at design!
After a lively Q & A, Shirley spent time signing everyone's books and chatting with each fan.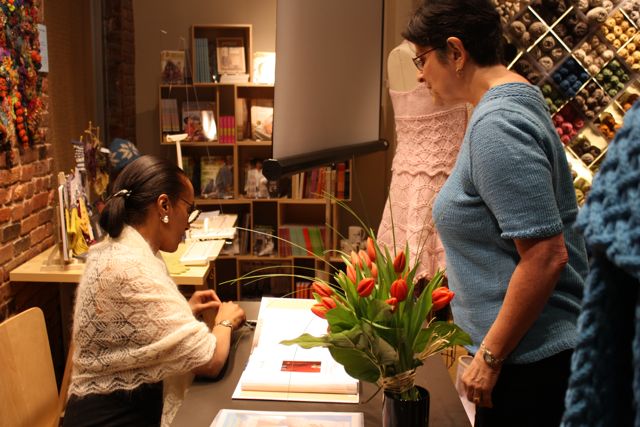 The following Sunday, twelve lucky people got to take Shirley's amazing Sweater Design Master class!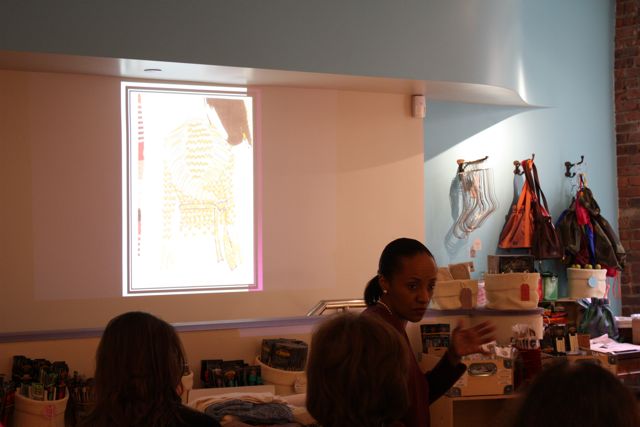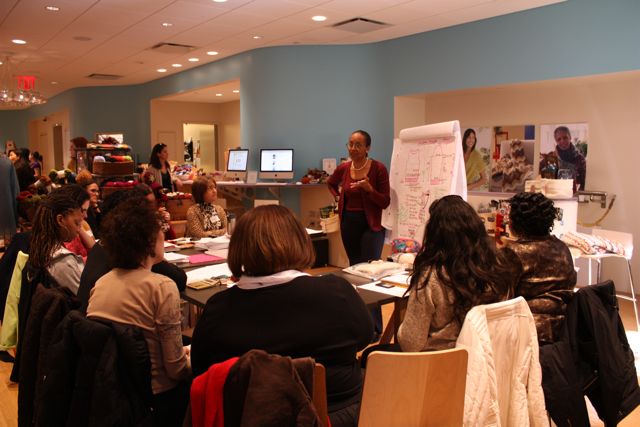 Heads were swimming with math and ideas, and all left energized and excited.
Stay tuned for next month's special event with Jared Flood (blogger Brooklyn Tweed ) on Thursday April 1st (RSVP information available on this blog on March 17th) & Debby Ware's Master Class , on sale now, on April 11th.